Fluent А1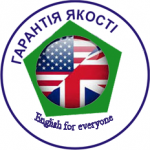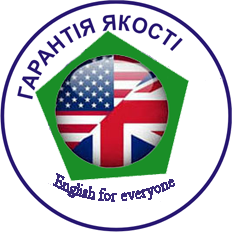 This course Fluent A1 is worked out for those who have never studied the English language, or learnt it at school but in the course of time forgot it.
You can complete the whole elementary course for 80 academic hours.

Having completed the elementary course we guarantee the development of linguistic competence in the scope of:
І. AUDITORY

One can discern aurally familiar words and simple phrases about themselves, their family. One can understand people in the English-speaking environment if they speak slowly and distinctly in the scope of elementary level.

ІІ. READING

One can read familiar names, words, simple sentences, for instance, on signboards, in messages and catalogs.
ІІІ. SPEAKING
One can talk about everyday topics on condition that another person is ready to repeat, rephrase their utterances and speak slowly. The

interlocutor

must be ready to help them express their thoughts. One can formulate simple questions concerning basis things or on the familiar topics.

One can use simple phrases and sentences to describe a place of living and people whom they know.

ІV. WRITING

One can write a simple message, a postcard, fill in a form about themselves: name and surname, nationality, address and other basic information.

Price of spoken course of the English language for 2016-2017
Group lessons. Standard group from 4 to 8 students
| | | | | |
| --- | --- | --- | --- | --- |
| Course | Price a month | Duration | Number of lessons | Duration of a lesson / number of lessons a week |
| | $ 20 | 5 months | 40 | 1 hour and a half / twice |
---
Mini-group — 2-3 students.
| | | | | |
| --- | --- | --- | --- | --- |
| Course | Price a month | Duration | Number of lessons | Duration of a lesson / number of lessons a week |
| | $ 30 | 5 months | 40 | 1 hour and a half / twice |
---